Guest Blogger: Michael Palmer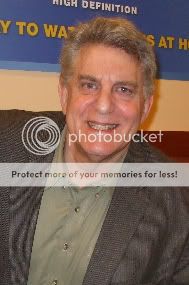 First of all, I want to thank Janice for inviting me to guest blog on her website. I actually love writing when there are few or no restrictions, and this is one of those situations. So I'm going to do what I do best—ramble.
As of the first week of the new year, I am working on chapter 10 out of maybe 60 of my 17th thriller. The trend in suspense novels, it seems, and certainly in my suspense novels, are toward shorter chapters. The "What If" question on which #17 is based (see the writers' tips on my website for my feelings about what if questions) is: What if a kindly primary care doc suddenly shoots and kills 7 people in his office, and then kills himself?
The name of the book, suggested by my editor, is THE WHITE HOUSE. I'm not ready yet to embrace that title, but Jennifer Enderlin, my editor at St. Martin's Press is super sharp about such things, so for now I'm going to ride with it. The emphasis in the title, however, is on the word HOUSE, as opposed to the president's digs where the emphasis is on WHITE. The cover of the book would have to make that clear. The concept at work here is embodied in the word: prosody, defined as the study of rhythm, intonation, stress, and related attributes in speech. There, don't say I never taucha nothin'.
The answer to the What If question is called (by many, including me) THE MCGUFFIN. For a discussion of that concept, Google the word or check, you guessed it, my web site. I won't tell you much about THE WHITE HOUSE McGuffin except that the book deals with genetically recombinant food. So far it's all pretty scary. If things work out, it will feature Dr. Lou Welcome, my first on-going character.
My 16th book, A HEARTBEAT AWAY, was published on 2/15/11. That means it is currently being reviewed by magazines, bloggers, newspapers, Amazonians, and Barnes and Nobility. My thin skin doesn't deal well with negative reviews, and I get peeved with those that come with no byline. Luke, the youngest of my three sons taught me what he called the Dickwad Equation for On-Line Reviews:
Normal Person + Anonymity + Audience = Dickwad
I can't speak for other writers, but in the case of me, negative reviews hurt far more than positive ones exhilarate. One of my best seller writer friends got so sick of getting negative reviews from the same magazine over and over again that he asked his publishers to stop sending them his books. I say BRAVO to that. Many have said that there is no such thing as negative publicity. I politely disagree. If these publications are there to support the book industry, how can panning a writer's work help achieve that goal? In addition, I am reminded of the old saying that it is just as difficult to write a bad book as a good one. I certainly know that I try just as hard with every book. Some like a certain book of mine best, while others feel that one's on the bottom of the totem pole, right below the beaver.
So, then. I feel as if I have rambled enough. One last thing: My middle son Daniel's first novel (a cyber thriller called DELIRIOUS) hit the stores in late January. Check it out. You can even read the reviews.
Michael
Massachusetts native Michael Palmer is the author of 15 novels of medical suspense, all international best sellers. His books have millions of copies in print worldwide, and have been translated into thirty-eight languages. Palmer was educated at Wesleyan University and Case Western Reserve University School of Medicine. His most recent novel is THE LAST SURGEON, dealing in part with Post Traumatic Stress Disorder. His novel EXTREME MEASURES was made into the hit film of the same name starring Hugh Grant, Gene Hackman, and Sarah Jessica Parker. Palmer also works as an associate director of the Massachusetts Medical Society's Physician Health Services, helping doctors with physical and mental illness, as well as drug dependence including alcoholism. He has three sons, two cats, and aquarium full of salt water fish.